[et_pb_section admin_label="Section" fullwidth="on" specialty="off"][et_pb_fullwidth_image admin_label="Fullwidth Image" src="http://supreetsolutions.com/wp-content/uploads/2019/03/best-qa-manual-testing-in-hyderabad.jpg" show_in_lightbox="off" url_new_window="off" use_overlay="off" animation="left" use_border_color="off" border_color="#ffffff" border_style="solid"]
[/et_pb_fullwidth_image][/et_pb_section][et_pb_section admin_label="section"][et_pb_row admin_label="Row"][et_pb_column type="4_4″][et_pb_text admin_label="Text" background_layout="light" text_orientation="left" use_border_color="off" border_color="#ffffff" border_style="solid"]
Best Software testing tools Manual Testing  QA Training In Hyderabad
Supreet solutions is one of the Best Testing Tools Training Institutes In Hyderabad provides best Software Testing Online and Classroom Training In Hyderabad. we have 12+yrs years of experienced trainers in testing industry we provide QA (Quality Assurance) online and classroom training.
Our manual testing, software testing and QA testing courses are exclusively designed for the software testing beginners as well as software testing professionals to develop there software testing skills
[/et_pb_text][/et_pb_column][/et_pb_row][et_pb_row admin_label="Row"][et_pb_column type="1_2″][et_pb_text admin_label="Text" background_layout="light" text_orientation="left" use_border_color="off" border_color="#ffffff" border_style="solid"]
QA LIVE DEMO:-
[/et_pb_text][/et_pb_column][et_pb_column type="1_2″][et_pb_text admin_label="Text" background_layout="light" text_orientation="left" use_border_color="off" border_color="#ffffff" border_style="solid"]
For detailed course content
[/et_pb_text][/et_pb_column][/et_pb_row][et_pb_row admin_label="row"][et_pb_column type="4_4″][et_pb_text admin_label="Text" background_layout="light" text_orientation="left" use_border_color="off" border_color="#ffffff" border_style="solid"]
Introduction to the Manual Testing QA (Quality Assurance):-
Manual Testing is a process of finding out the defects or bugs in a software program.

In this method the tester plays an important role of end user and verifies that all the features of the application are working correctly.

The tester manually executes test cases without using any automation tools.

Manual testing is the only one option during the initial stage of the application.

When the application is in regression phase and stable then the user can automate the basic functions within the application

Amount of testing performed by a set of test cases is called Test Coverage. … In other words, test coverage is defined as a technique which determines

whether our test cases are actually covering the application code and how much code is exercised when we run those test cases
TESTING STRATEGIES AND METHODOLOGY
SDLC: Software Development Life Cycle
STLC:  Software Testing Life Cycle
TEST CASES:-
What is test case?

What does test case document contain?

How to write test case document?

Different test case techniques
TEST PLAN:-
What is Test Plan?

How to write test plan document?

What does the test plan document contain?

Who writes and approves the test plan document?

How manage the test case documents?

What is the pass/fail criterion?
TYPES OF TESTING:-
Different Phases of testing

What is unit testing?

What is Minimum acceptance testing?

What is integration, system and system integration testing?

What is User acceptance testing?

What is Regression Testing?
DEFECT ANALYSIS:-
What is a defect?

Various Defect tracking tools

How to use the defect tracking tools?

How to enter the details of defect in the defect tracking tool?

How to identify a defect?

What is severity and priority?
TRACEABILITY MATRIX:-
What is Traceability Matrix[TM]?

Who Prepares the TM document?

What is the reference for writing TM?

What is the use of TM?

What is present in the TM document?

Sample TM

Tools used for developing TM
Testing Status Reports
MANAGEMENT TOOL
QUALITY CENTER:-
Introduction to Quality Center:-
What is Quality Center ?

Why to use Quality Center

Version of Quality Center

Overview of quality Center user interface

Various tabs in Quality center

Requirement Module

Requirement Module Overview

Creating Requirement tree

Creating Parent & Child requirements

Understanding the Description tab

Understanding the History tab

Uploading attachments to requirement

A glance at various columns in requirement

Types of views in requirement module

Requirement grid view

Requirement coverage view

Test Plan Module

Creating folder structure

Create test cases

Requirement coverage

Test Lab Module

Overview of Test Lab

Detail of various tabs

Creating folders

Creating Test sets

Adding test cases

Different columns in Execution Grid

Execution Flow tab

Scheduling Test runs

Test Set Properties tab

Linked Defects tab

Running Tests manually

Running Tests automatically

Viewing Test results

Quality Center Defects

Overview of Defects

Creating defects after test execution

Adding defects in defect module

Creating defects during test execution

Linking Defects

How to close a defect

Closing defects after retest

Mailing the defects

Quality Center reports & graphs

Why Reports & Graphs?

How to create reports & graphs for Analysis?
[/et_pb_text][/et_pb_column][/et_pb_row][et_pb_row admin_label="Row"][et_pb_column type="4_4″][et_pb_text admin_label="Text" background_layout="dark" text_orientation="left" use_border_color="off" border_color="#ffffff" border_style="solid"]
  Related Courses   
[/et_pb_text][/et_pb_column][/et_pb_row][et_pb_row admin_label="Row"][et_pb_column type="1_3″][et_pb_text admin_label="Text" background_layout="light" text_orientation="left" use_border_color="off" border_color="#ffffff" border_style="solid"]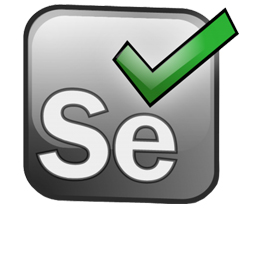 [/et_pb_text][/et_pb_column][et_pb_column type="1_3″][et_pb_text admin_label="Text" background_layout="light" text_orientation="left" use_border_color="off" border_color="#ffffff" border_style="solid"]
[/et_pb_text][/et_pb_column][et_pb_column type="1_3″][et_pb_text admin_label="Text" background_layout="light" text_orientation="left" use_border_color="off" border_color="#ffffff" border_style="solid"]
[/et_pb_text][/et_pb_column][/et_pb_row][/et_pb_section]